Authorized Flexus Product Training and Consulting
Essential Integrated Data provides authorized training and consulting on Flexus products. Call Mr. Danny Severns at Essential Integrated Data for more information.
Essential Integrated Data
Danny Severns
Tel. 972-322-6029
Fax: 469-666-4035
http://linkedin.com/in/danseverns
E-mail: djoesev@gmail.com
********************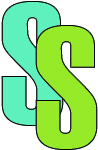 Software Simple has provided consulting services for small, medium and large businesses since 1991. These services consist mostly of custom computer programming and support.
We offer web site hosting and design service for small businesses. Software Simple is also in the process of offering specialized Windows based computer programs developed for end users. Contact Thane Hubbell using the contacts page on Software Simple's web site at:
www.softwaresimple.com